Thursday, 05 January 2012 00:00
Star power meets firepower under the lights in Texas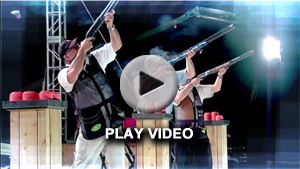 (Silver Spring, Maryland)-- Velocity, a new network from Discovery Communications announced that it will premiere a new series titled Shooting Stars, on Saturday, January 7, at 8:00 PM (ET/PT). The competition event series features three of the world's best known exhibition shooters each paired with a celebrity team member as they face captivating target shooting challenges never before seen on television.

Leading the cast of exhibition shooters is legendary performer Tom Knapp, the dean of exhibition shooters. His teammate is actor Cole Hauser (Good Will Hunting, The Break Up, and numerous feature films). Shotgunning guru Tim Bradley joined veteran actor and shooter Gerald McRaney (Simon & Simon, Major Dad, Deadwood) as yet another tandem in this three-team ensemble. Rounding out the competitors is international shooting champion Scott Robertson and NBA legend Karl Malone.



Serving as event hosts are Lisa Guerrero (ABC's Monday Night Football, Inside Edition), and Sarah Sanford (former ESPN analyst and competitive shooter), and Doug Painter, (past president of the National Shooting Sports Foundation).

Each of the six, one-hour episodes celebrates a salute to service as the winning teams each episode raise money for their charities supporting military, police, fire, and cancer charities.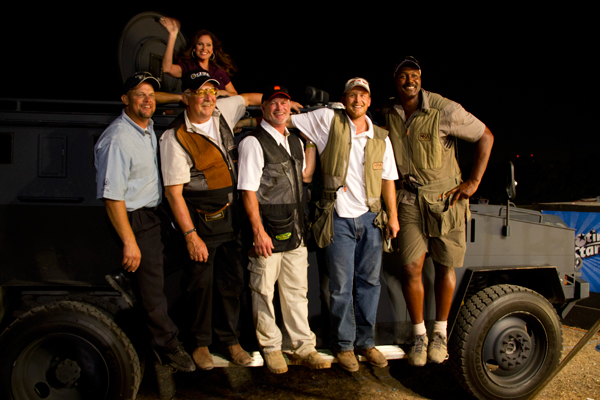 Shooting Stars is produced by Denver-based Orion Entertainment, the world's largest independent producer of adventure programming with numerous series and specials airing and in production for VERSUS-NBC Sports Network, The History Channel, Velocity, DIY and multiple outdoor networks.